A New Tool for Support Organizations
People facing the most difficult and important moments in life often turn to churches, hospitals and charitable organizations for support.
Flower lets staff and volunteers respond quickly and sympathetically.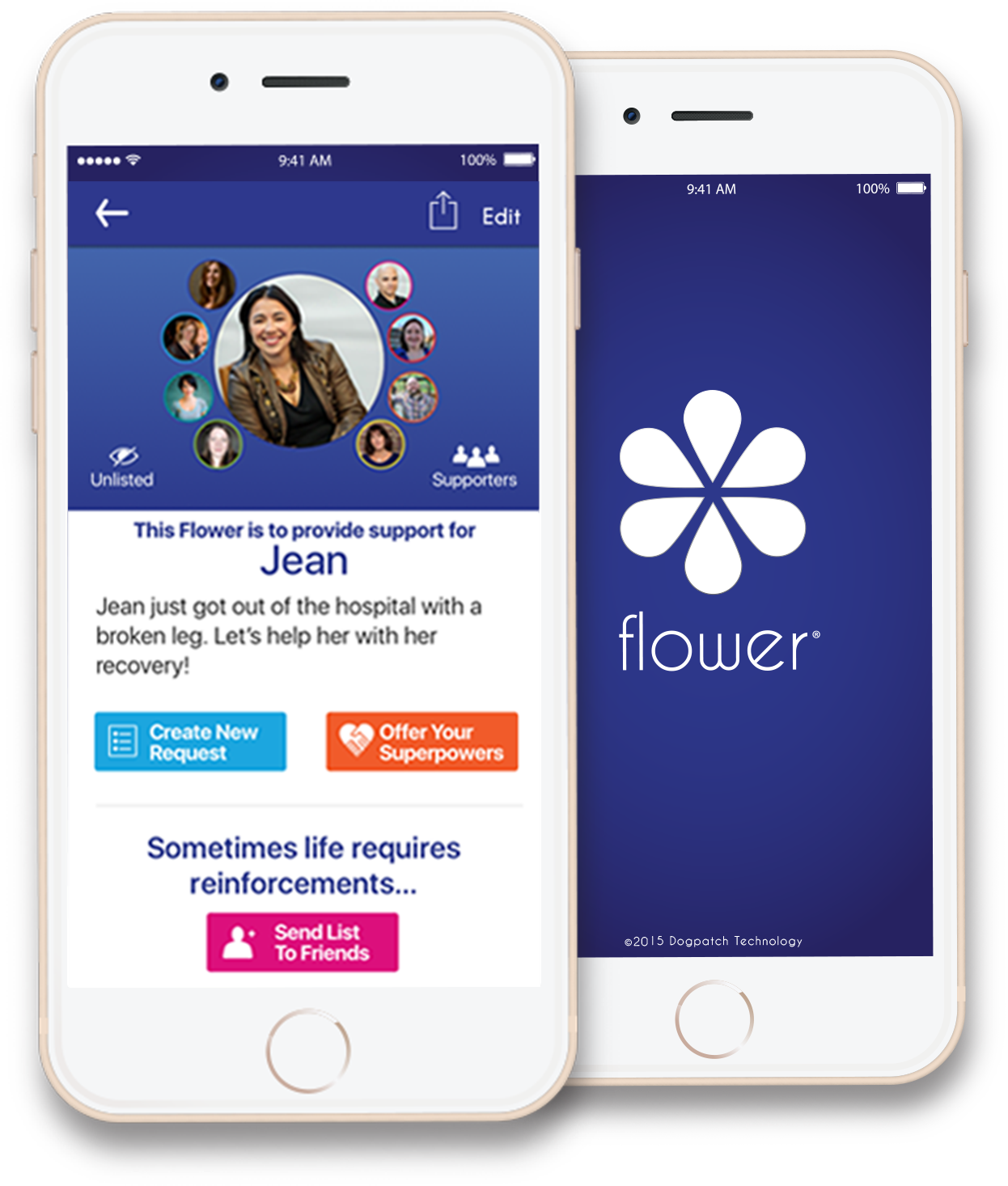 IMPROVE ENGAGEMENT » IMPROVE SUPPORT
More engaging than email or texting
Staff and volunteers, working alongside friends and family, will find Flower's customizable platform quickly puts them in touch with those who need their help
Supporters have a highly visual, high-level overview of current and upcoming events
Easy to ensure they invest what they have to offer where it can do the most good
We can tailor a web and mobile application to your specific support needs.
Like what you see?
LET'S TALK
* = required