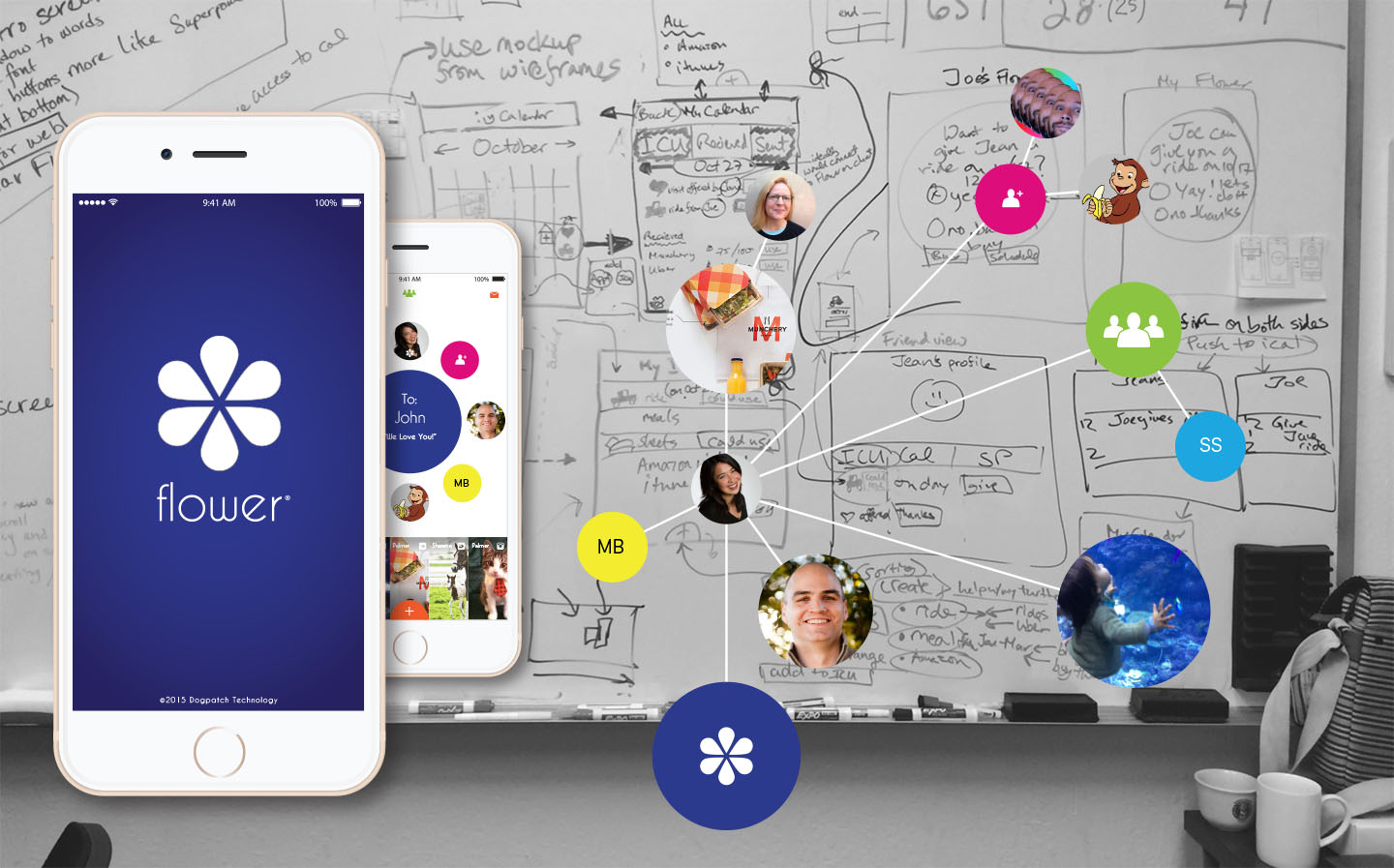 Hi. I'm Skye.
I am a designer who has worked in the advertising, fashion, and outdoor industries.
I met Palmer and Jean, founders of Dogpatch Tech, through a friend who had engaged me to develop an app. To my surprise, Palmer and Jean needed a designer and we began working together to develop a number of early iterations of an app that we now call "Flower".
At first our development was primarily focused on assumptions of what the app could do: "messaging with rich content". But it is with the inclusion of user testing and user research as an added "lens" to our development that things really began to take shape.
I love to design, and bring a great number of influences into the color, shape, and look of each project I touch. However, with Flower, this added layer of user feedback really struck me.
In looking through the user interviews collected by our team it was apparent that it was not just the cancer survivor or the cancer patient, the spouse or the child, or even the people who supported them; it was an entire community going through something tough. Their comments and emotions made a real impression.
After watching some of the first few video interviews with users, I set out to create a bright, engaging user experience, a place where color and shapes were playful, a place where it is easy and fun to share images, videos, and to offer the things that your friends and family need most.